Rouda Feder Tietjen & McGuinn is pleased to announce that firm Partner Cynthia B. McGuinn has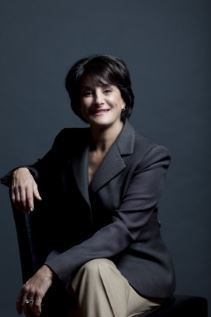 been named to the latest edition of The Best Lawyers in America©. Cynthia was included in the Best Lawyers listing in two practice areas: Plaintiffs Personal Injury Litigation and Plaintiffs Product Liability Litigation.

The Best Lawyers in America is one of the country' most trusted attorney rating organizations, and has established itself as an objective resource legal consumers can utilize when searching for qualified representation. That's due in large part to the organization's extreme selectivity in recognizing the most accomplished and highly regarded attorneys.

Published annually since 1983, The Best Lawyers in America listing recognizes top attorneys throughout each state and multiple practice areas. In order to be included in the final list, attorneys must first be nominated by their legal peers, after which they will be subject to the Best Lawyers' rigorous selection process, consisting of a methodology that vets nominees using peer review, independent research, and third party analysis of feedback. The survey process is intended to ensure maximum transparency, and capture meaningful evaluations and opinions of leading lawyers who have the insight to gauge the abilities of their peers.

Cynthia's inclusion in this year's publication of the prestigious Best Lawyers in America recognizes the outstanding reputation she has earned as pre-eminent trial attorney. For the past 36 years Cynthia has represented seriously injured victims and their families in civil litigation matters. During that time she achieved record jury trial verdicts, including the highest personal injury jury verdict in the history of Sonoma County in 2015. Honored with many professional awards, including San Francisco Trial Lawyer of the Year, Cynthia has been recognized annually for over a decade in Super Lawyers and as a "Top Woman Litigator" in California.

In addition to her jury work, she holds leadership roles in legal and community organizations. This year she is the 2018 President of the American Board of Trial Advocates, an organization of skilled plaintiff and defendant trial lawyers, whose membership numbers 7600 nationwide. She is also a member of several "invitation only" professional organizations, including the International Society of Barristers and the International Academy of Trial Lawyers. Cynthia has taught trial skills and advanced advocacy at several law schools, including UC Berkeley and Harvard. She also makes presentations on the subject of the importance of the right to trial by jury and the necessity of an independent judiciary.