For any driver on the road, it's extremely important to make safety a priority. As such, there are certain things that should be done and parts of a vehicle that should be checked often to ensure everything is in working order. These vehicle maintenance safety tips can help you avoid a potential collision.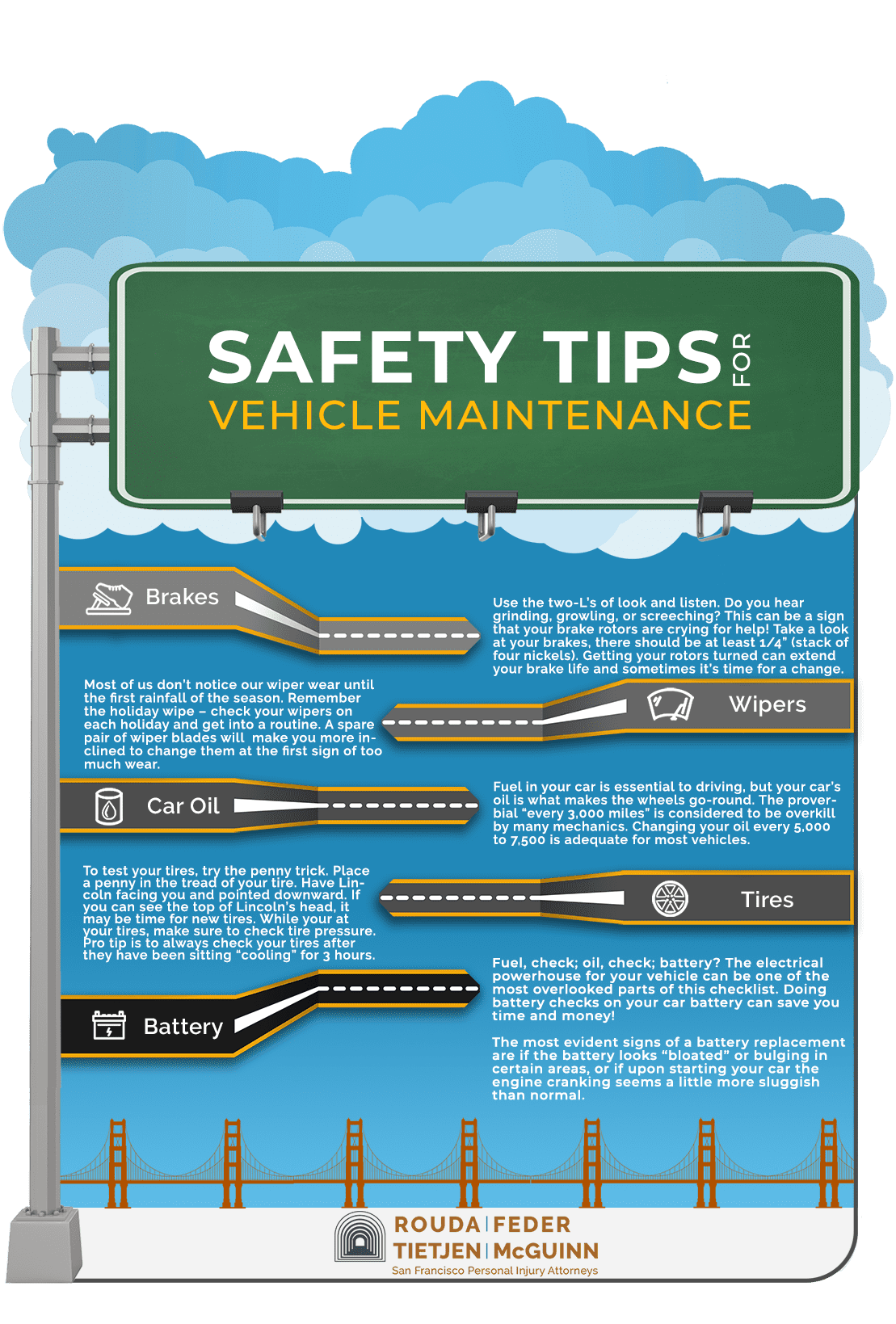 When individuals fail to properly maintain their vehicle, it can lead to accidents, and the owner of the improperly maintained vehicle could be considered liable. Our San Francisco car accident attorneys at Rouda Feder Tietjen & McGuinn are here to help.
For a free consultation of your potential case, call us today at (415) 940-7176.