Automobile heads-up displays – translucent projections of information which appear directly on the windshield – are growing in popularity. At the same time, safety organizations are raising concerns over possible risks associated with use of these devices. Luxury automakers in particular, such as Audi, Lexus, and Cadillac, argue that the cutting-edge technology is safe and convenient, while groups like the National Safety Council (NSC) argue the opposite.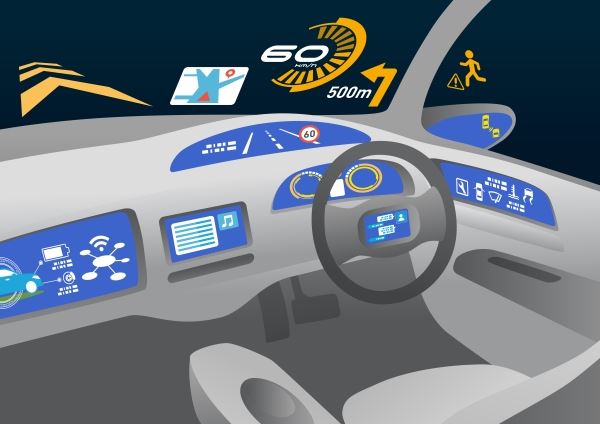 Are Heads-Up Displays the Future of Driving?
For years, heads-up displays – often shortened to the acronym HUD – have been widely used in other industries. Airline and military pilots have come to rely on HUDs, which help them complete tasks ranging from landing to targeting enemy aircraft. When the 2016 Audi A7 sedan hit showrooms, it was equipped with an HUD not dissimilar to those used in aircraft. Audi's HUD provided drivers with important information at a glance, such as:
Engine temperature
Tire pressure
Miles per hour
Compass direction
Car manufacturers claim that heads-up displays make for a safer driving experience because the driver does not have to take his or her eyes off the road, and can instead maintain forward focus while reading vital info from the HUD's illuminated graphics and text.
Skeptics Argue Heads-Up Displays Are Distracting
Consumer safety advocates are concerned that heads-up displays present another source for distraction. From cellphones to brightly lit billboards to other passengers in the car, the concern is that there are already too many distractions for drivers, both inside and outside the car.
There are currently no federal standards regarding heads-up displays, an oversight which causes concern for safety advocates like Deborah Hersman, president of the NSC, and former chairwoman of the National Transportation Safety Board. She has been quoted by The New York Times as saying that a lack of regulations allows just about anything to be added to cars, and that it is "like the Wild West" for the industry. No one is keeping close enough watch, she argues. The National Highway Traffic Safety Administration has begun to research the general safety of the new feature. Time will tell whether the benefits of heads-up displays outweigh the risks.